Product Details
4 in 1 Color Palette
Highlight and contour to translucent perfection
The Face Color Designing Palette combines cheek color, highlighter, shading, and perfecting powder to contour your cheeks with an even, sculpted finish. Available in 15 shades.
Our new Permeable Color Development Technology combines light and shadow to adjust the reflection of light, giving a strong appearance of flawless, translucent skin.
Shades
Decode your own contour. Choose from one of our 15 shades* based on your skin tone and cheek color.
OR: For skin that is prone to redness
PK: For skin that is evenly toned
RD: For pale skin
*Also try pairing from the 27 shades of Face Color EX base on your own need.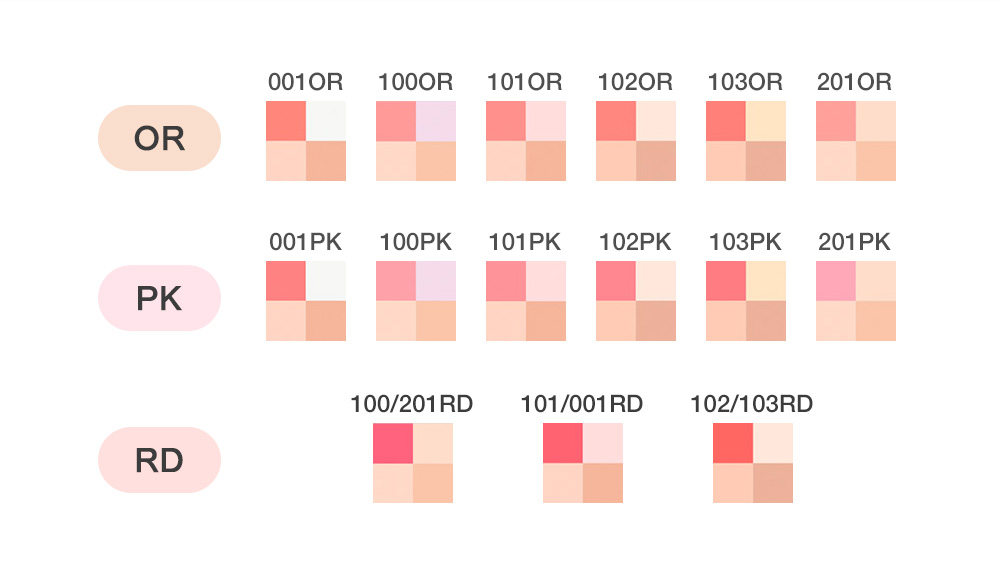 How to use
【Cheek】
Apply to your cheek bone's smile point, where a line from the tip of your nose and a line from the outer corner of your eye visually intersect
Brush evenly upwards along the cheekbone
【Highlight】
Apply along the forehead and T-zone
Apply beneath the outer eyebrow
Apply below the lower lashline
Apply above the lips, from peak to outer points
【Perfecting】
Apply along the apples of the cheeks
Apply along the edges of the lips
【Shading】
Apply along the cheekbone from the ear to the chip in a zigzag motion
Apply along the jawline from the chin to ear, to create a lifting effect
Create soft shadows by applying to the neck
Apply to the inner lower brow